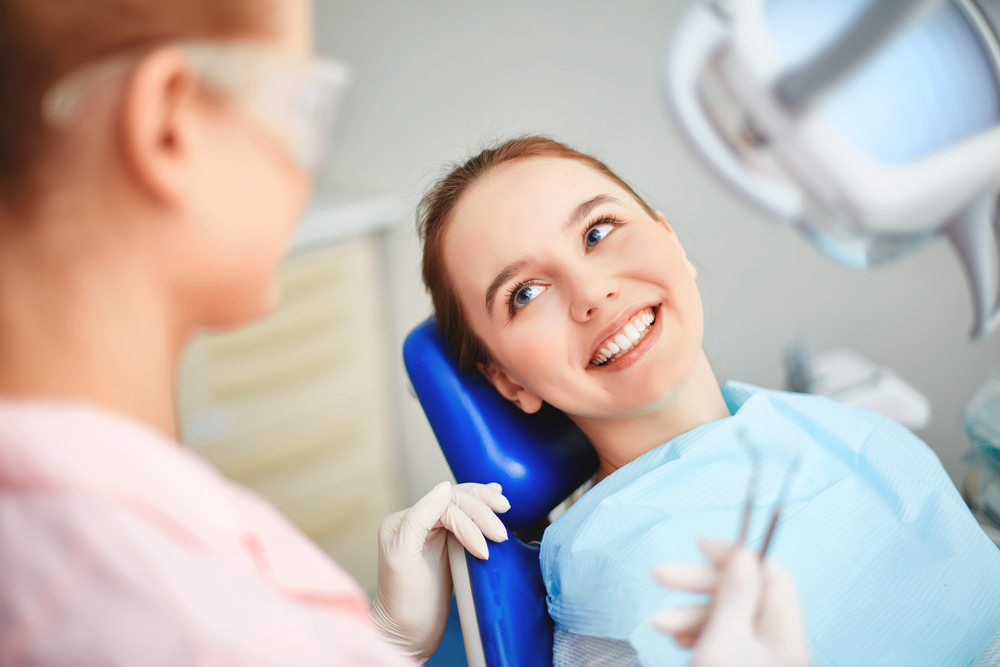 At Anthony Dental Care, we provide a full range of preventative and restorative dental treatments designed to help our patients maintain the health of their natural teeth. In the event you require tooth extraction, our dentists are highly experienced and work with care to ensure you have a positive and comfortable treatment experience in our office.
Why Does my Tooth Need to be Pulled?
We do everything we can to keep your natural teeth healthy. Sometimes, however, a tooth can become so significantly compromised that extraction is the only viable treatment option to prevent further health problems from developing as a result of the compromised tooth.
Some situations that might require tooth extraction include:
Severe tooth decay
Significant damage
Facial injury
Damaged tooth roots
Overcrowding of the teeth
Impacted wisdom teeth or other issues with the third molars

Some severely damaged or diseased teeth can be saved with a treatment called root canal therapy and a dental crown. If this is a possibility for your tooth, our dentists can discuss this treatment option with you as well.
What to Expect When You Need a Tooth Extracted
Before having a tooth pulled, we have you come into our office for a consultation appointment with one of our dentists to discuss the procedure, what to expect, any preparations that need to be made, and your comfort level in terms of potential dental anxiety. We offer a variety of sedation dentistry options and can discuss these possibilities with you prior to the extraction appointment.
At this time, we might also discuss your medical history and request a list of the medications and supplements you take. This helps us determine whether you are at an increased risk for developing an infection after the procedure or taking any medications, such as blood thinners, that could affect the process.
What to Expect the day of Your Tooth Extraction
On the day of tooth extraction, we recommend that you wear comfortable clothing and arrange transportation to and from your appointment (if you plan to receive any sedative treatments).
We use a local anesthetic to thoroughly numb the treatment area. While you might feel a slight sensation of pressure, you won't experience any pain during the tooth extraction.
What Happens After a Tooth Extraction?
After your extraction, we provide you with comprehensive aftercare instructions. It's important to adhere closely to these recommendations, as they help ensure a swift, easy recovery. Recommendations vary slightly for each patient but typically include:
Biting down on gauze until the extraction site stops bleeding and a blood clot has formed in the socket
Avoiding hard, hot, or spicy foods for a few days following the appointment
Not using straws or sucking for several days as this can dislodge the blood clot
Keeping your head elevated to prevent swelling
Using over-the-counter, anti-inflammatory medications to alleviate any pain or swelling
Applying a cold compress to the outside of the cheek to alleviate swelling

It's also important to monitor the extraction site for any signs of issues such as a dry socket (dislodged blood clot) or infection (fever, severe pain, severe swelling, swollen lymph nodes, and/or pus at the extraction site). If you notice any signs of complications, you should contact our office immediately.
When to Call the Dentist
If you experience any of these symptoms, schedule an appointment right away:
Severe tooth pain
Severe swelling around the jaw
Jaw stiffness
Pain when you bite down or chew
Swollen gums around a single tooth

Tooth Extraction and Restorative Dentistry at Anthony Dental Care
At Anthony Dental Care, we're here to care for you before, during, and after a tooth extraction appointment. Once your gums have healed, we can talk with you about all of your treatment options for replacing your missing tooth. To learn more or request an appointment, we welcome you to contact our office today.