What if going to the dentist felt more like you were on your way to meet up with close friends? What if there was a dental office where you could relax and feel at home? Look no further—you and your family are invited to join the Anthony Dental family. We welcome everyone, every smile without judgment or hassle. We care for each of our patients by practicing the Golden Rule—we treat others how we would want to be treated. You're not another number or just some clinical case with us. You can relax and know you're in the company of good friends and highly-skilled professionals who truly care about you, your comfort, and your smile.
When you come to our office for a visit, you'll quickly notice our unique team. At Anthony Dental, our team focuses on building each other up and listening to and supporting each other to create a tightly-knit team and a light-hearted, welcoming atmosphere that everyone can enjoy. Our team loves what they do, and it shows in the care we offer each of our patients. We're here to make your life better, creating a healthier, happier you with a smile that beams with confidence. Believe it or not, dentistry can improve your life dramatically, and we want you to experience every detail, every moment of your time with us with unparalleled dental experience and customer service. We love working in an environment where you feel heard, valued, and cared for.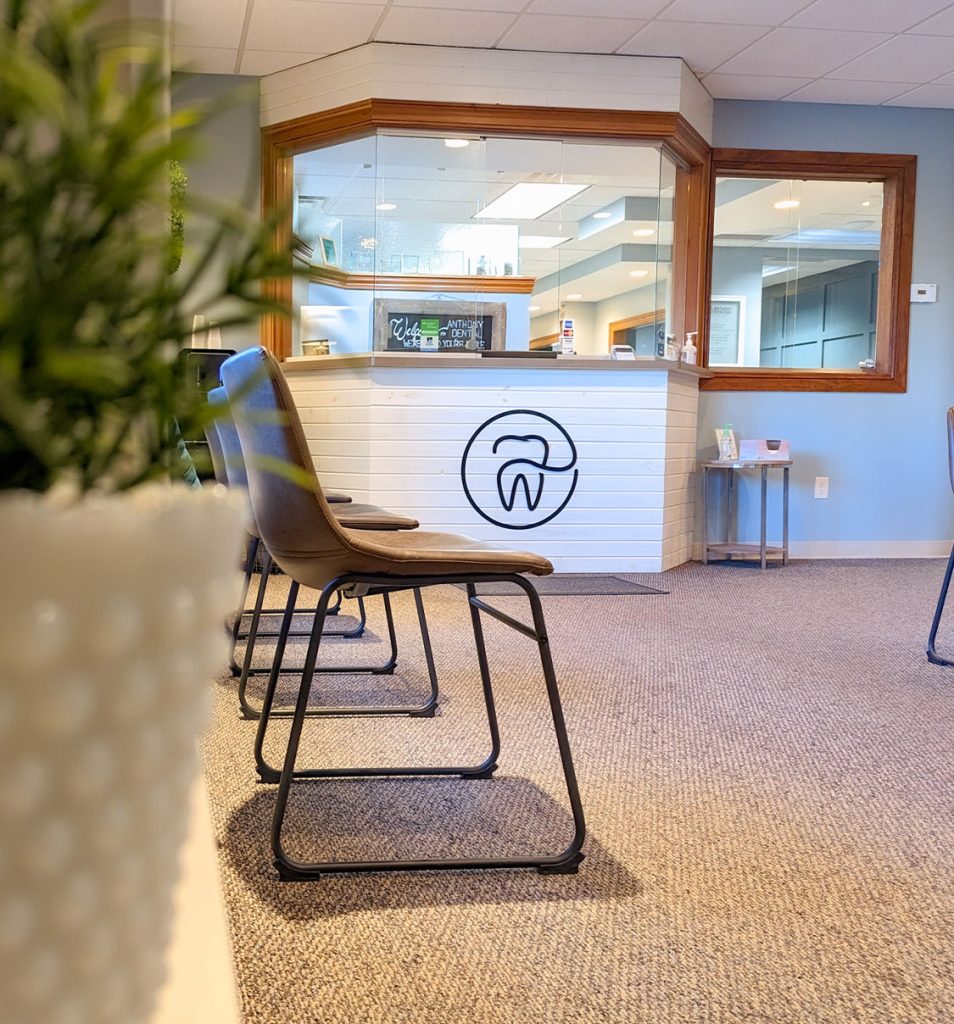 At Anthony Dental Care, we love our communities and take pride in supporting our schools, scholars, athletes, and local organizations. Anthony Dental Care has served the Sunbury community since Dr. Michael Anthony began the practice in 1976. Over the years, patients from neighboring communities kept coming to Anthony Dental Care. So, in August of 2022, Dr. David Anthony formally expanded Anthony Dental Care by adding a second practice in Centerburg to better serve our neighbors in Knox County. We value each of our patients and their decision to choose us for their dental care, and we look forward to treating you.
Modern life is busy, especially with kids. That's why we've created a better dental experience for the whole family. At Anthony Dental Care, we combine full-service dentistry for all ages in a welcoming environment. When you visit, you instantly become part of our family, and as such, we make sure you are always comfortable and at ease. Our team's superpower is to make you feel valued as we prioritize your oral health. We provide personalized treatment plans while practicing the Golden Rule and giving patients the respect, patience, and care we wish to receive. When you're here, you are our focus—we listen to your needs. thoroughly explain your diagnosis and treatment plan while answering any questions. Our goal is to provide the best solutions with your ultimate comfort in mind.