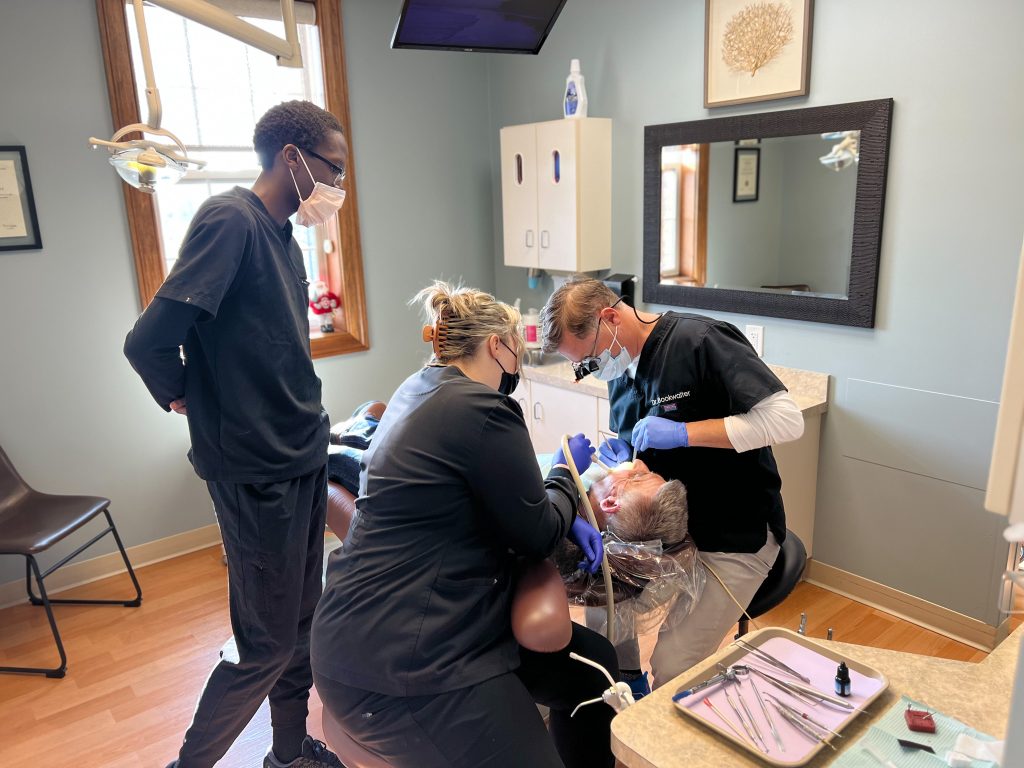 How OSHA and ADA Guidelines Dictate Our Sterilization Procedures
Keeping a dental office and its instruments sterile is a multi-person job. That's why our office relies on the recommendations of the Occupational Safety and Health Administration (OSHA) and American Dental Association (ADA) so we're constantly up-to-date when it comes to new dental sterilization and cleanliness procedures.
Infection Control Practices
OSHA provides guidelines that we can use to keep up to date on basic infection prevention principles and utilize their recommendations for all dental settings, like our clinic. For instance, we follow the recommendation that we have a person in our practice that is a designated "infection prevention coordinator". This person develops new written infection prevention policies and makes sure that everyone is aware of the equipment and supplies they need to address any infection issues.
Equipment Sterilization
More recently in April 2018, the Center for Disease Control (CDC) released specific dental equipment sterilization guidelines that stated that dental handpieces (tools that we use by hand) need to be heat sterilized between patients. We've been following this procedure to the letter to better ensure that our equipment is properly sterile as much of the time as possible.
Specifically, the CDC said:
Handpieces or other intraoral instruments that can be removed from air or water lines need to be cleaned and heat sterilized
FDA-cleared devices must be used for those that don't attach to air or waterlines
Handpieces that can't be heat sterilized should no longer be used
All in all, this results in a safer overall environment both for our dentists and hygienists and for you!
Sterilization Monitoring
While keeping our dental instruments sterile is great, it's only half the battle. We also dedicate lots of time to monitoring our dental sterilization machines and practices. The CDC, again, recommends that we use a variety of mechanical, chemical, and biological sterilization measuring techniques. For instance:
we record the temperatures, pressures and cycle times for every instrument load we use with our sterilizer machine
we use chemical indicators to keep track of sterile material exposure
we monitor our sterilizers at least once a week
Keep Up to Date
The ADA specifically recommends that all dentist offices stay up to date with medical literature and new infection prevention findings. Our office is on the cutting edge when it comes to preventing infections and increasing our sterilization efficiency.
Similarly, we make sure that all our employees (dentists, hygienists, and everyone else) have the training and materials necessary to become proficient in all sterilization techniques and infection prevention methods. We take our jobs seriously, as we want to be a healthy and comfortable place where you can come for all your dental needs. Even long-term employees and dental experts in our office have regular continuing education when it comes to their own training and sterilization techniques.
In the end, our sterilization rules and techniques aren't derived from hunches or habits. They're developed from scientific understanding and implemented with practice and care because we care about our patients and maintain a clean environment that we can rely on.
If you have any other questions, don't hesitate to ask! Our office is always ready to answer, and we're looking forward to your next appointment. You can make an appointment by phone or use our website; we can't wait to see you again!