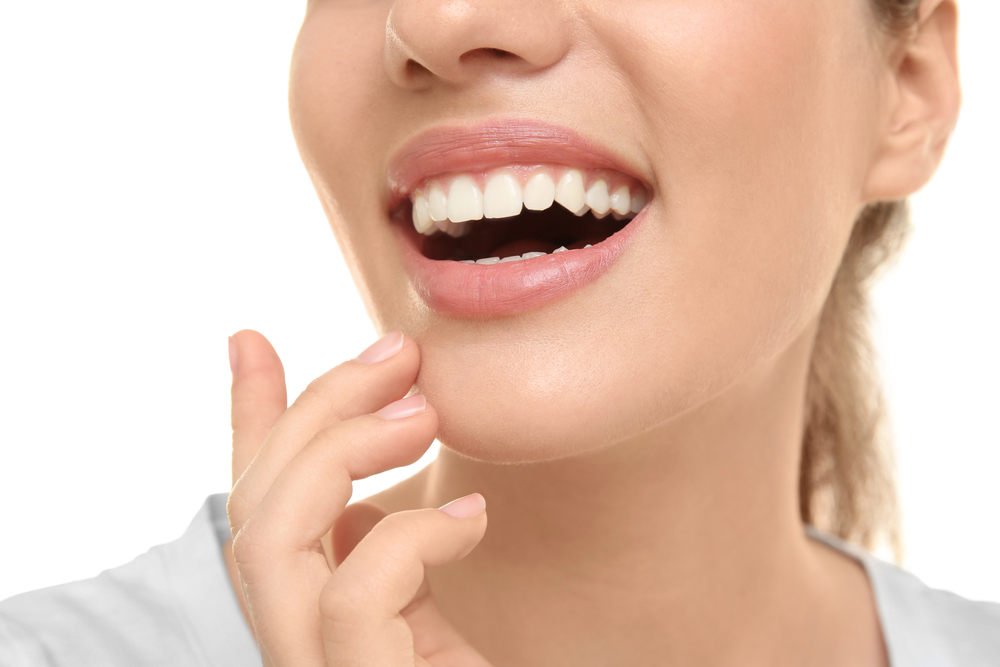 Our team at Anthony Dental Care is proud to provide patients with comprehensive care and a variety of treatment options that offer both restorative benefits to oral health and cosmetic benefits to improve a smile's overall look. One of the most versatile and popular treatments with both cosmetic and restorative benefits is dental bonding. Treatment with dental bonding is quick, simple, and non-invasive. Plus, it also offers patients a wide variety of benefits and applications.
What is Dental Bonding?
Dental bonding is an effective way to improve your smile in various situations. The bonding material is a tooth-colored composite resin that we shape to replicate your natural teeth — right down to the look, color, and bite.
While bonding has similar goals to veneers, there are some key differences between the two treatments:
Bonding can be done in a single office visit, while veneers may take several. This makes bonding an ideal and convenient solution for your situation.
Bonding is much more cost-effective than veneers.
Less of your tooth surface is removed during a bonding treatment, meaning the process is less invasive.
Bonding may stain over time, while veneers are more resistant.
Bonding is not as durable as veneers, so you may be back to maintain your smile sooner.
We will help you determine if bonding benefits are right for your particular case.
When is Bonding Used?
Dental bonding is a versatile treatment option that has many applications and benefits.
Bonding can be used to address many different dental cases, such as:
Chipped tooth: Whether from an accident or from grinding your teeth at night, dental bonding can help repair a chipped or broken tooth.
Cavity filling: When decay occurs on the front teeth visible when you smile, bonding may be a good option to fill the cavity. Cavities that need larger treatments than fillings but perhaps not as extensive as a crown may benefit from bonding.
Protecting the tooth root: If your sensitive tooth root is exposed due to gum disease or other issues, bonding may help protect it and reduce the sensitivity of your teeth.
Tooth discoloration: Bonding can be a viable option to treat stained teeth that do not respond to regular tooth whitening treatments.
What is the Bonding Process Like?
Dental bonding is convenient, safe, and completely comfortable. You will not need local anesthetic unless we need to remove a larger portion of decay or tooth surface.
During the dental bonding, we will use a tooth-colored composite resin toned to blend in perfectly with your existing smile. After we apply the material, we will shape it to correct your issue. Once shaped perfectly, we use a light to harden the resin and adhere it to the surface of your tooth. The final step will be ensuring it works well with your bite, smile, and level of comfort through small adjustments to its shape.
Don't be surprised if your friends and loved ones cannot distinguish between your bonded tooth and your natural smile. The only difference you will be able to notice yourself is an improvement to your oral health — and a positive impact on your self-confidence.
Does my Dental Insurance Cover Bonding?
Dental insurance coverage varies significantly from person to person. While some carriers may consider bonding essential to maintaining oral health and offer some coverage, other insurance carriers consider the treatment to fall into cosmetic dentistry.
The best thing to do is call the Anthony Dental Care team. We can contact your provider to give you an estimate for the bonding treatment we recommend.
Dental Bonding and Smile Makeover Consultations at Anthony Dental Care
The team at Anthony Dental Care is highly experienced in improving the look and health of our patients' smiles with a variety of restorative and cosmetic dentistry treatments, including dental bonding. If you have major or minor imperfections that you would like to improve, we encourage you to schedule a smile makeover consultation with our dentist. We can talk with you about your concerns, your treatment expectations, and your smile goals to help you determine the treatment plan that can best meet your needs and help you achieve your goals while staying within your budget and insurance coverage.
To learn more or schedule an appointment with one of our dentists, we welcome you to contact Anthony Dental Care today.