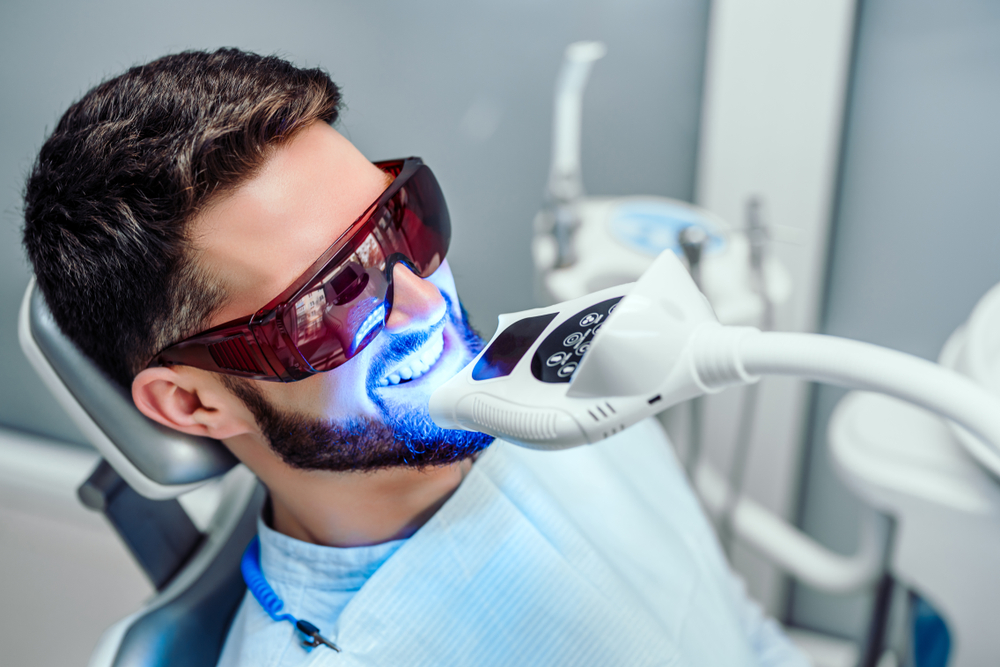 What Options are There for Teeth Whitening?
Whitening your teeth is one of the best ways to give your smile a makeover. Over time, your teeth naturally darken with age — and also because of foods, beverages, and habits that may stain your tooth enamel. You may want to whiten your teeth to boost your confidence in everyday life, ahead of big events like reunions or weddings, or for other reasons. There are many different options to brighten your smile, such as:
Whitening toothpaste: Several varieties of whitening toothpaste are available, and they are safe to use — though it may be a while before you see gradual improvement.
White strips: White strips come in a box of multiple treatments that brighten your smile over time and repeated use.
Whitening gel: Whitening gels come with a one-size-fits-all use for home whitening.
In-office bleaching: If you come to Anthony Dental Care to whiten your teeth, we may use heat, light, or customized trays with a bleaching agent in your whitening treatment.
What is the Best Teeth Whitening Choice?
If you're looking for the most effective whitening treatment, look no further than the professionals at Anthony Dental Care. Your dentist has access to a stronger bleach solution and a better whitening process than is available over the counter at retailers. With in-office whitening, the process is safe, simple, and has positive results. If you suffer from sensitive teeth, whitening your teeth through a dentist will also be best for your health. You will see a difference immediately following your appointment.
The Anthony Dental Care team can help you pick the best whitening solution for your smile.
How Can You Maintain a Bright Smile?
Once you've taken the time and effort to whiten your teeth, you'll naturally want to preserve your revamped smile. There are a few tips you can implement in your everyday life to keep your white smile in good shape, including:
Limit your consumption of beverages that cause stains. These beverages include sodas, coffee, tea, red wine, and other products. If you need your cup of joe to get going in the morning or your tea in the evening to relax, try to avoid contact with your teeth by drinking the beverage through a straw.
Don't smoke or use tobacco products. Cigarettes, cigars, pipes, and chewing tobacco all have the same things in common; they can impact your smile's whiteness and oral health. It's safer to eliminate this bad habit to keep your smile bright and lower your risk of oral cancer.
Use whitening toothpaste. Whitening toothpaste is mildly abrasive, meaning that using it regularly will polish away surface stains and keep your smile sparkling.
Ask us for at-home treatments to refresh. If you decide to utilize customized trays with whitening gel in our office, we may send you home with extra treatments to use periodically to keep your smile white.